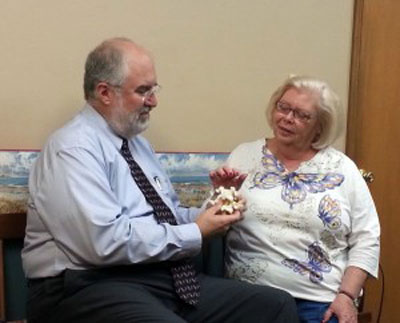 No one likes pain, and at Carraway Chiropractic Center we believe you shouldn't have to live with it.  Our goal is to keep you doing what you love. By integrating gentle chiropractic care with cutting-edge low level laser therapy, we are able to help minimize your pain without using invasive procedures, such as drugs and surgery.
Dr. Carraway is dedicated to excellent patient care. We treat every patient with respect, compassion and the utmost in professionalism. In our office, we think it's important to take the time to really listen to our patients and treat them as individuals. We want you to be comfortable knowing that we will only recommend treatment that is necessary and we will work with other healthcare professionals to support your health and well-being.
We look forward to including you among our family of friends that we are proud to provide chiropractic care for!
Call (252) 636-2900 today to experience the benefits of gentle chiropractic care and innovative laser therapy for:
Back and Neck Pain
Headaches & Migraines
Arthritic Pain
Sciatica
Carpal Tunnel Syndrome
Pinched Nerves
Peripheral Neuralgia
Foot Pain
Hip, Knee & Shoulder Pain
Shingles-related Pain
Sports Injuries
Work &  Auto Injuries
Wellness Care